Action Recognition with MVIT+Pose (LART)

Comparison with State-of-the-art methods: We show class-level performance (average precision and relative gain) of MViT (pretrained on MaskFeat) and ours. Our methods achieve better performance compared to MViT on over 50 classes out of 60 classes. Especially, for actions like running, fighting, hugging, and sleeping etc., our method achieves over +5 mAP. This shows the benefit of having access to explicit tracks and 3D poses for action recognition. We only plot the gains if it is above or below 1 mAP.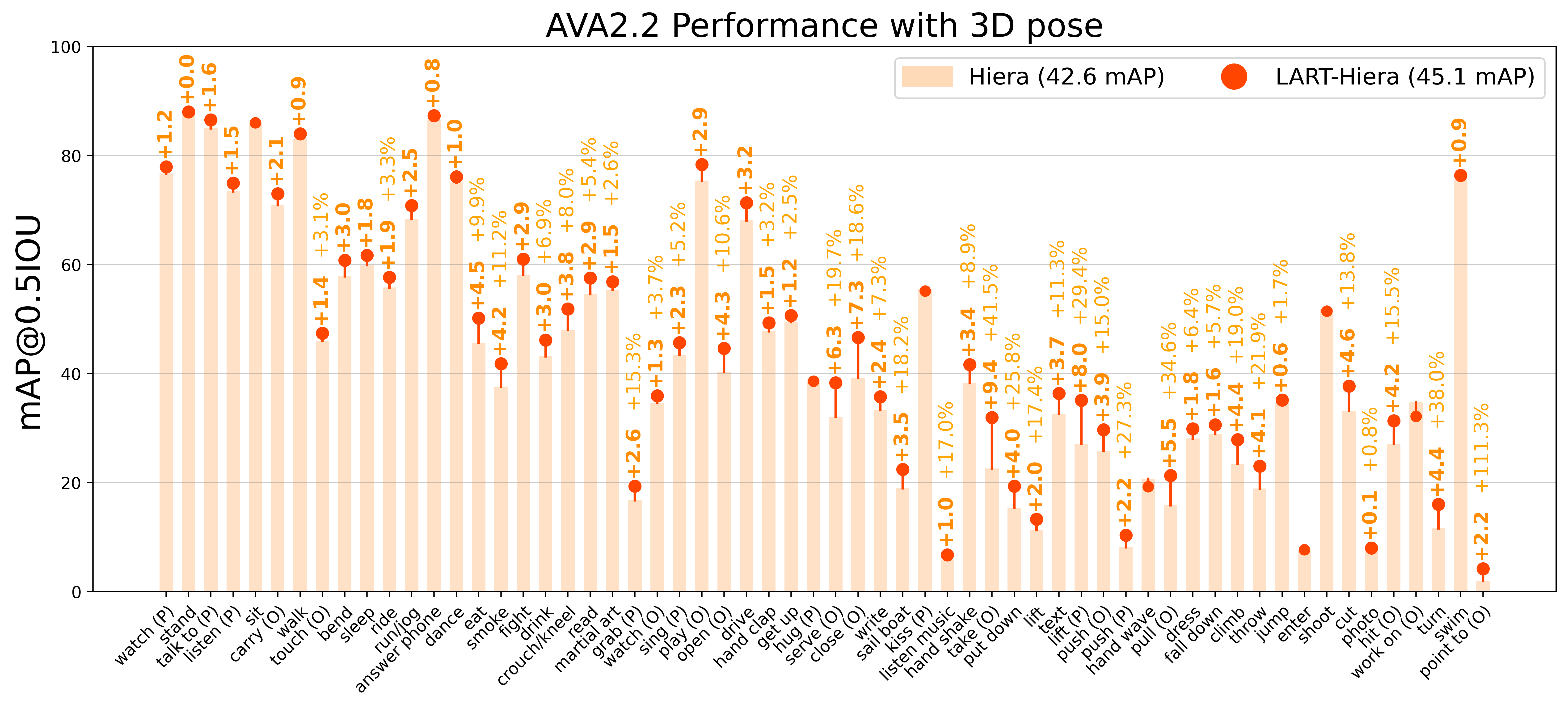 Comparison with State-of-the-art method (Hiera): Our best model, using Hiera as the backbone and trained on AVA v2.2, achieves 45.1 mAP on AVA v2.2 action recognition task.