---
---
Some Creative Test Scenes
There is no particular rhyme or reason to my choices here, other than that I picked things that would look good in a still picture. There were a lot of models that looked great dynamically but just didn't work as a still. (For example, I really like the randomly moving fish scene.)
Please let me know if I have any of the attributions wrong and I'll fix them right away.
---
Spring 1998 Assignment 5
---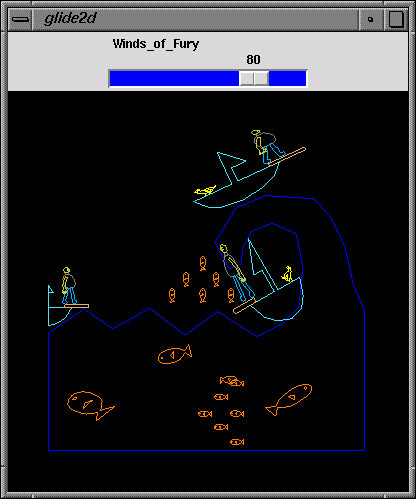 Tim James
Geoffrey Soh

A lovely scene of pirates walking planks and fish jumping out of the water.

---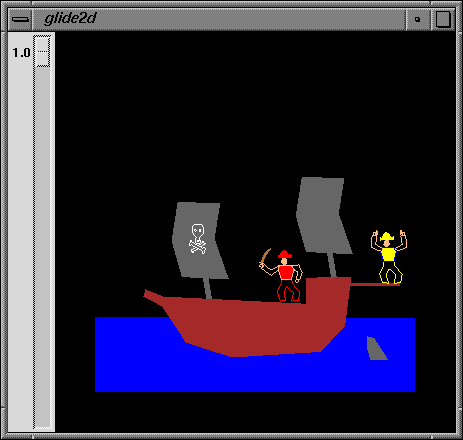 Eric Chan
Jonathan Ko

More pirates, more plank walking. This time with waving swords and a circling shark.

---
Spring 1998 Assignment 6
---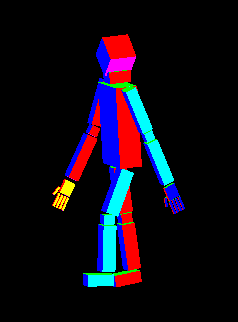 Brian Lee
Andrew Koay

This robot has a very nice, natural walking motion, if a somewhat psychedelic color scheme.

---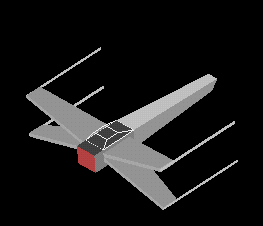 Alan Wong
Jason Wu

The X-wing's S-foils open and close and the engine turns from red to green as the craft swoops forward and backward.

---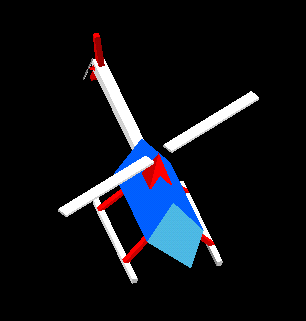 Mike Goff
Sarah Gordon

The articulated blades really make this helicopter fun.

---
Jonathan Ko
Eric Chan

This one really does look better in motion, but still makes a pretty neat image. [an error occurred while processing this directive]