T. Kenneth Gustafson
Professor {Emeritus)
Ph.D., Massachusetts Institute of Technology
Email:
tkg at eecs dot berkeley dot edu
Phone: (510) 642-3139
FAX: (510) 642-6330
Address:
University of California, Berkeley
EECS Department
459 Cory Hall #1770
Berkeley, CA 94720-1770
Administrative Assistant:
Lea Barker (leab@eecs.berkeley.edu)
(510) 643-6633

Grant Administrator:
Diana Duong
(510) 643-9665 (snowflake@erso)

---
Course Notes, etc ( Under Revision : ( August 2013))
For various notes from classes taught, etc, see (bspace)
---
Courses Taught in Semesters ( up and including Spring 2010 (see))
---
Education
B.S., University of British Columbia, Vancouver, Canada
M.S., University of British Columbia, Vancouver, Canada
Ph.D., Massachusetts Institute of Technology, Cambridge, Massachusetts ( H. A. Haus Thesis Adviser )
---
Research
Recent interest : Applications of surface waves to quantum-optical devices and phenomena
---------------------- : Nonlinear optical self-action efects and in particular applications of self-phase-modulation
---------------------- : The evolving role of quantum - electromagnetics in engineering science
Discussions, Musings, and Drafts !
---------------------- : Can one rigorously deduce quantum stochastic phase and amplitude noise terms from the density matrix in the number representation? Perhaps a good starting point would be Henry's treatment in "Coherence, Amplification, and Quantum Effects in Semiconductor Lasers " edited by Yoshihisa Yamamoto, Wiley Interscience series in pure and applied optics (1991)
---------------------- : Related: Much has been written on the quantum definition of phase. How experimentally can one measure a phase in the quantum limit and thereby establish once and for all the proper formulation?
---------------------- : Tunnelling at optical frquencies and an optical diode: Can one use a tunnelling structure to impress a sideband on an optical beam, transmit it (the optical sideband) and subsequently coherently detect it? Related: Is it possible to devise a nanometer optical rectifying diode with characteristics comparable to an ideal conventional p-n junction (i.e a ripple factor approaching 1.21 for simple zero bias optical rectification)?
---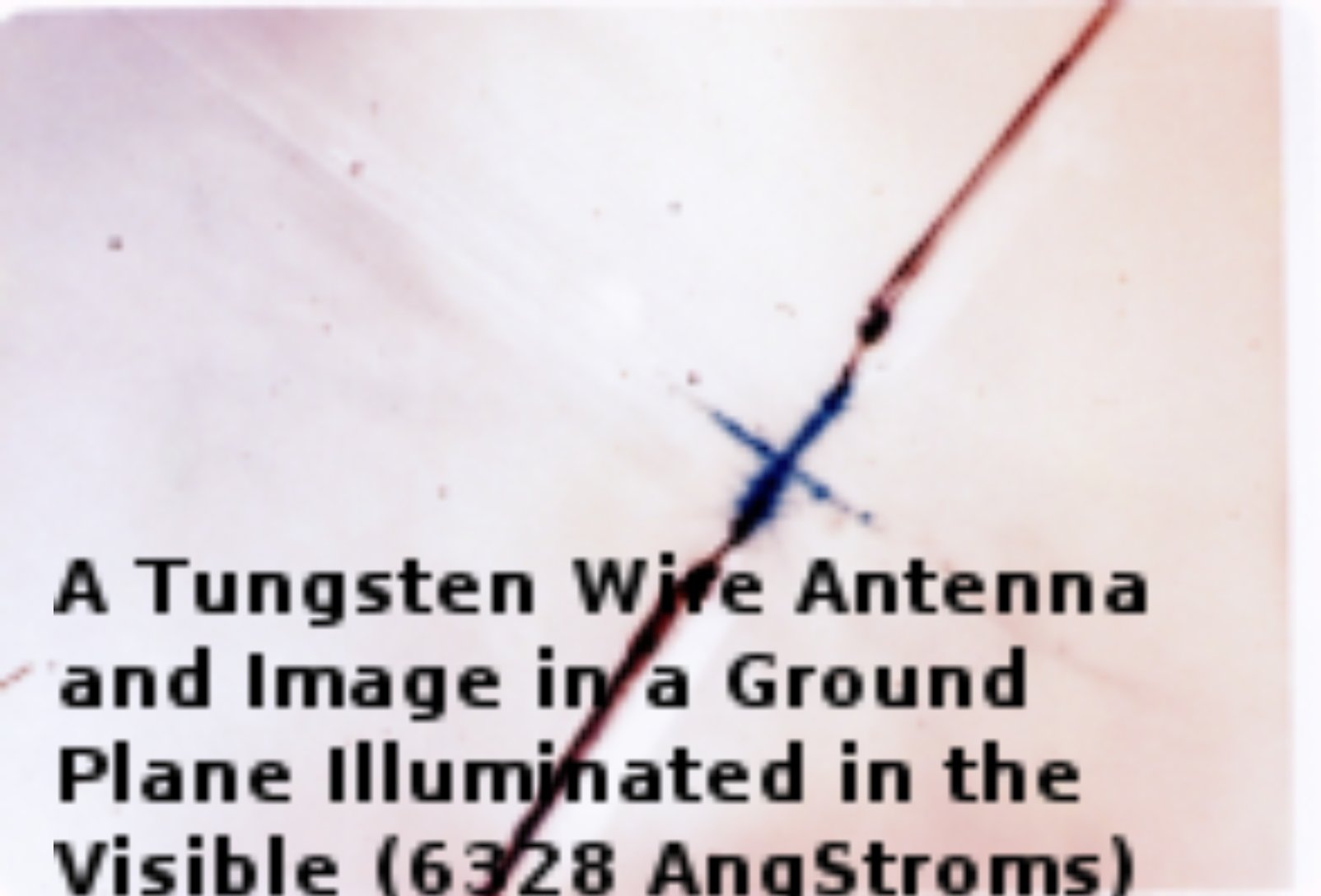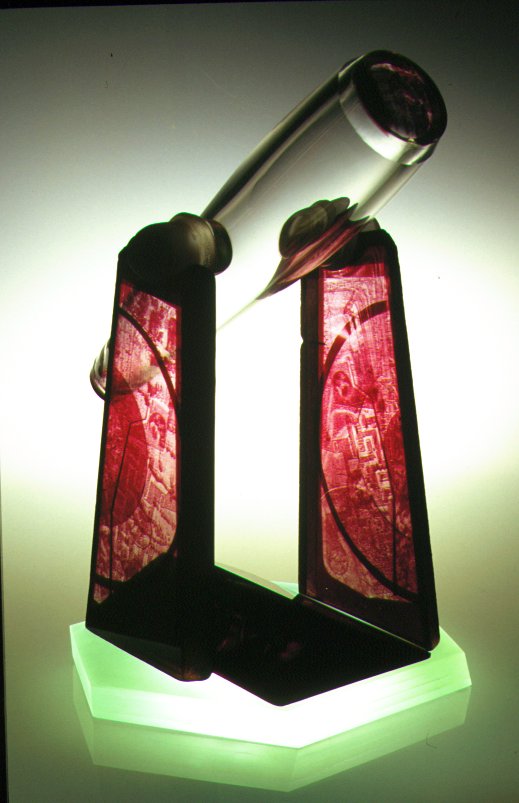 (Glass Art and Optical Engineering)
Entitled: Climbing Mt Polomar