''Empress of the Emerald Palace'' by Frank Schueler
-- A new sculpture on top of Soda Hall, installed December 1995 (commissioned by Carlo H. Séquin ).
Frank Schueler is an artist living near Sebastopol, CA.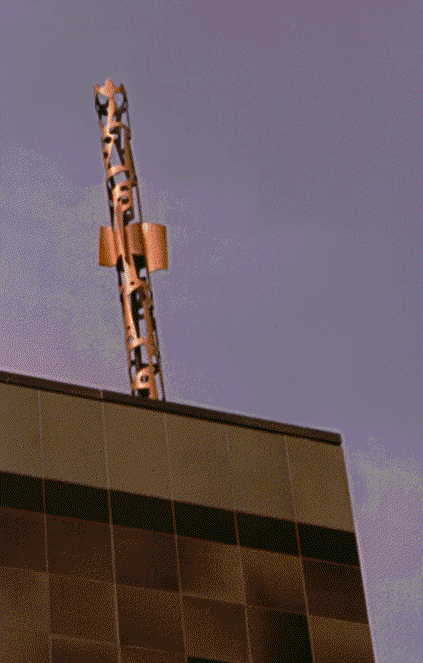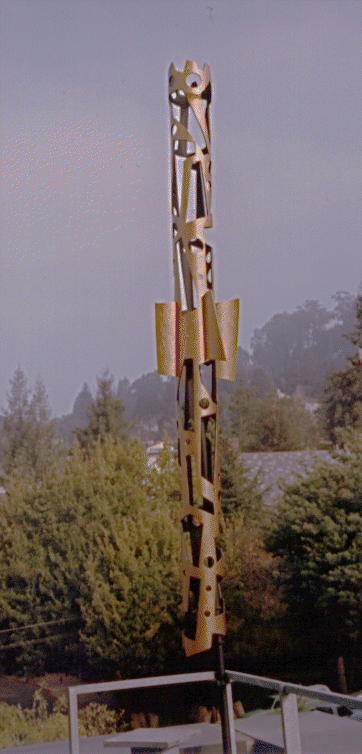 A view from Leroy Avenue, and a close-up view from office 639 Soda Hall .