Shorehaven Road, Norwalk, CT 06855


Pictures of the Perry exhibit at St. Gaudens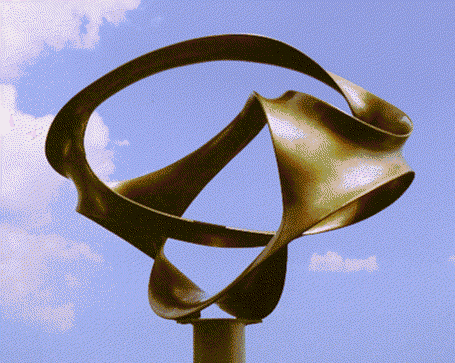 Duality, Pugh Residence, Greenwich, Conn., bronze, 3ft.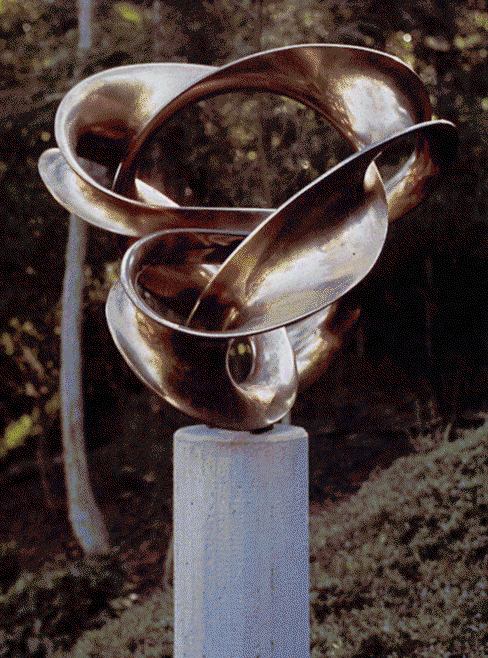 Double Knot, Seidler Residence, Sydney, bronze, 3ft.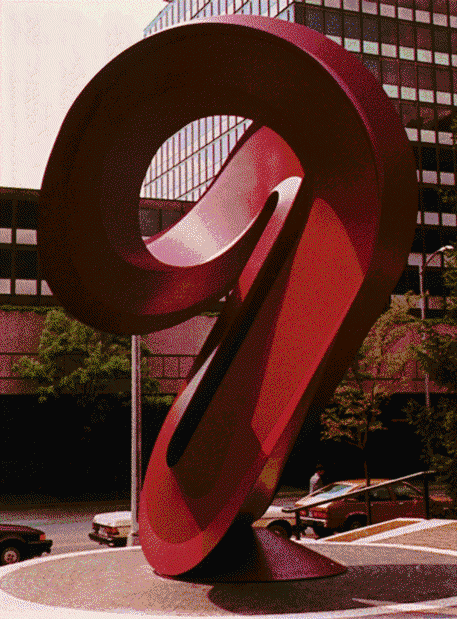 Caligraphic Moebius, Crystal City, Arlington, Virginia, aluminium, 20ft.

The Guardian, Soundview Plaza, Stamford, Connecticut, aluminium, 17ft.

Eclipse, Hyatt Regency Hotel S.F., aluminium, 35ft.

Ribbed Helix Mace Model for Falls Church VA.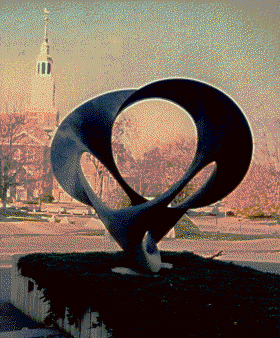 <!IMG SRC="Dartmouth2.gif">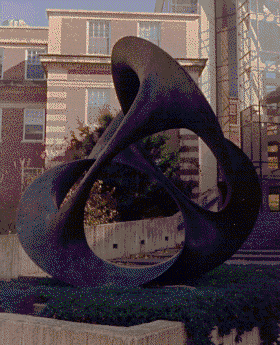 D2d, Fairchild Science Center, Dartmouth College, Hanover, NH, bronze, 10ft.
And the same shape without background:

---
Back to Abstract Sculptures