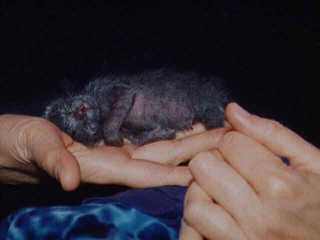 Here's a baby picture of Tornado (also known as Quest-O-Puss).
We rescued her when she was only a few days old, and bottle-fed her until she was old enough to eat on her own.
She's all grown up, now...
This is Pussoo, whom we rescued at a street fair. In this picture she's being very helpful in laying out the ICRA newsletter.
This is Wonder Kitty. He was named that because we got him when he was one day old (and prematurely born); his mother rejected the litter and wouldn't nurse him. He did well with our bottle-feeding, though, and grew up into a strapping big boy who likes to tunnel under sheets and towels.

Jean Richter, richter@eecs.Berkeley.EDU