Ion Stoica's Home Page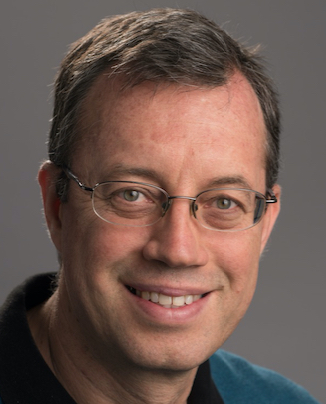 I am a Professor of Computer Science Division at University of California, Berkeley. I am a co-founder and I am currently on part-time leave at Databricks. I am also a co-founder of Conviva Networks. Here is a short bio.
Contact information:

465 Soda Hall
Computer Science Division
University of California, Berkeley
Berkeley, CA 94720-1776
phone: +1 510 643-4007
Fax: +1 510 643-1289
E-mail: istoica@cs.berkeley.edu
---
Research | Teaching | Publications | Students | Bio

My area of research is cloud computing, distributed systems, and networking. I am equally interested in designing algorithms and systems with strong theoretical foundations, and in providing practical implementations that are deployable in the real world. The list of my publications are available here.
Current projects:

Spark, a cluster computing frameworks to efficiently support interactive, and iterative computations.
Mesos, a cluster manager that provides efficient resource isolation and sharing across cluster computing frameworks, such as Hadoop, MPI and Hypertable.
Alluxio (formerly known as Tachyon), a an in-memory distributed storage for big data processing.

Previous projects:

OCALA, an overlay architecture for deploying legacy applications over new Internet architecture.
Internet Indirection Infrastructure (i3), an network architecture that uses a rendezvous-based communication abstraction to support a wide variety of communication abstractions, including multicast, anycast and mobility.
Chord, and efficient lookup protocol for peer-to-peer networks.

Older projects (during my graduate studies, at CMU):

Dynamic Packet State (DPS), a scalable QoS and resource management architecture for the Internet. The main idea of DPS is to have packets carry per-flow state, instead of maintaining the state at routers. One instantiation of DPS is CSFQ (Core-Stateless Fair Queueing), a protocol that provides fair sharing without requiring routers to maintain any per-flow state.
Hierarchical Fair Service Curve (HFSC), an hierarchical scheduling algorithm that decouples the bandwidth and delay allocations.
Current PhD students: Sameer Agarwal, Ganesh Ananthanarayanan, Mosharaf Chowdhury, Ben Hindman, Shivaram Venkataraman (with Mike Franklin), Andrew Wang, Patrick Wendell, Matei Zaharia (with Scott Shenker).
Current Postdocs: Adam Oliner, Minlan Yu
Past PhD students:

Lucian Popa (2011, HP Labs)
Gautam Altekar (2011, Postdoc at UC Berkeley)
Rodrigo Fonseca (2009, Assistant Professor at Brown University)
Brighten Godfrey (2009, Assistant Professor at UIUC)
Dilip Joseph (2009, Conviva Networks)
Jayanth Kannan (2008, Google Inc.)
Ryan Huebsch (2008, with Joe Hellerstein, Playnomics)
Matt Caesar (2007, with Randy Katz, Assistant Professor at UIUC)
Karthik Lakshminarayanan (2007, Google Inc.)
Ananth Rajagopala-Rao (2007, Vudu Networks)
Boon Thau Loo (2006, with Joe Hellerstein, Assistant Professor at University of Pennsylvania)
Dennis Geels (2006, Google Inc.)
Lakshminarayanan Subramanian, (2005, with Randy Katz and Scott Shenker, Assistant Professor at New York University)
Shelly Zhuang (2005, with Randy Katz , Draper Fisher Jurvetson)
Sylvia Ratnasamy (2002, with Scott Shenker, Assistant Professor at UC Berkeley)