Assistant Teaching Professor in EECS at UC Berkeley.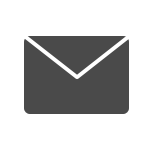 gireeja@eecs.berkeley.edu
565 Cory Hall, Berkeley CA 94720
Research
I am broadly interested in various aspects of AI. I am thankful for the many wonderful collaborations that have led to the publications here.
Information and control theory
Protocol design for wireless control
Safety and Control
Crowdsourcing
Worker information in crowdsourcing contest design
Book Chapter, submitted 2015.
Programmable optical networks for datacenters
Cardiovascular Modeling and Prediction
Model-based Estimation of Cardiac Output and Total Peripheral Resistance
Computers in Cardiology, October 2007
Teaching
Classes
Students and Interns
Etc.