Postdoc researcher at Microsoft Research, working with the Theory Group and the Adaptive Systems and Interaction Group.
giranade@microsoft.com, gireeja@eecs.berkeley.edu
14820 NE 36th Street, Redmond, WA, 98052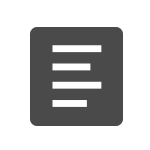 Curriculum Vitae
Research
I am interested in developing and understanding simple mathematical models of complex systems to gain engineering and design insights. I have worked on such problems in different areas including
information and control theory
,
wireless communications
,
robotic navigation under uncertainty
,
crowdsourcing
,
brain-machine interfaces
,
data-center networks
and
cardio-vascular modeling
. I am thankful for the many wonderful collaborations that have lead to these publications.
Information and control theory
Protocol design for wireless control
Robotic navigation under uncertainty
Certifyably safe robot navigation in uncertain environments
Submitted 2016
Learning to gather information
Submitted 2016
No-regret replanning under uncertainty
Submitted 2016
Crowdsourcing
Worker information in crowdsourcing contest design
Book Chapter, submitted 2015.
Programmable optical networks for datacenters
Cardiovascular Modeling and Prediction
Model-based Estimation of Cardiac Output and Total Peripheral Resistance
Computers in Cardiology, October 2007
Teaching
Classes
Students and Interns
Etc.